Get the essence of manual tracing.
Manual tracing, the first step to begin with in drawing.
Have a general idea of what you are
going to draw in mind.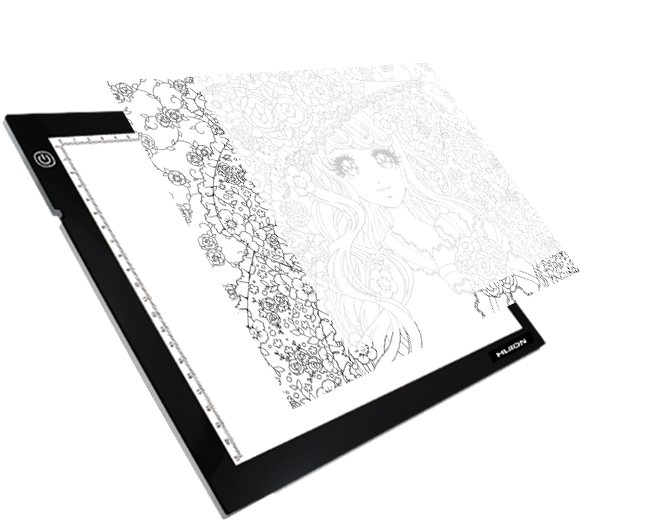 Higher transparency enables more backlight to come through.
Acrylic panel boasts 20% higher transparency than traditional glass, ensuring you sufficient backlight even when it is covered by several layers of paper.
Precise ruler for calibration.
Rulers are available for precise calibration and pinpointing.
A clench is created to fix the paper when you are drawing.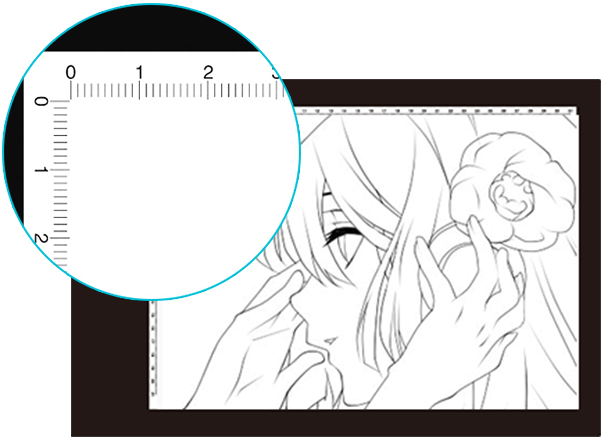 Say no to optical fatigue.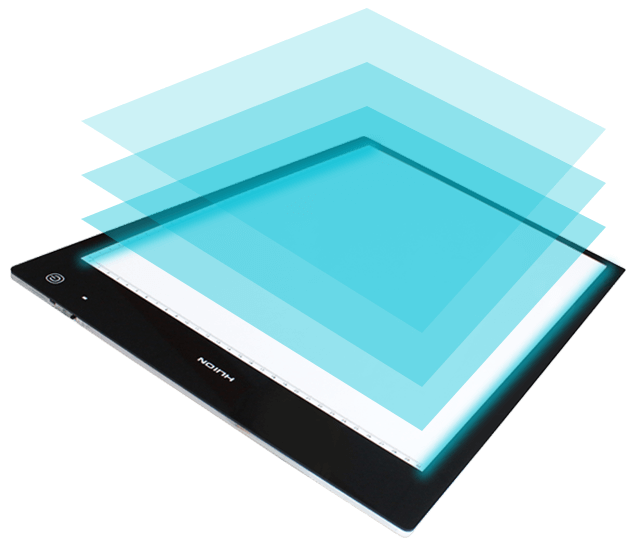 Light is evenly produced.
Due to application of professional diffuser film and dual hidden LED light bars, the light is mild, natural and evenly produced. Constant current and voltage ensure the luminance stability.
Smart touch key plus mild luminance.
Smart touch sensor IC with the best luminance memorizing capability resume the pre-setup luminance through a simple key press.


Long press the touch key to adjust the luminance
automatically memorize the luminance setup in case of unintended power-off situation .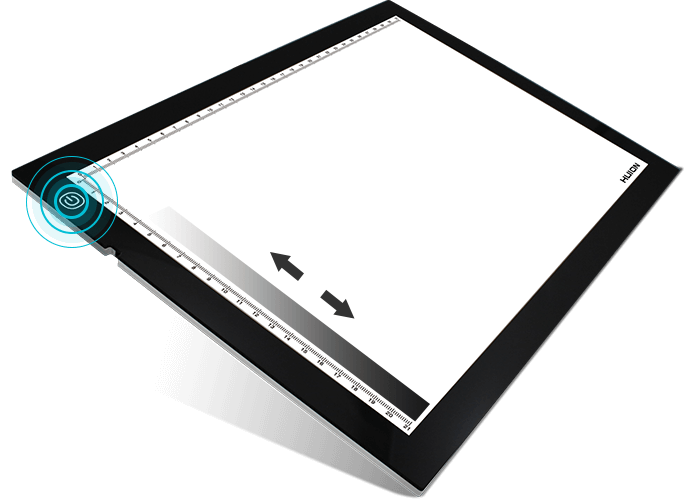 Enjoy creating anytime and anywhere.
Slim and easy-to-carry.
5mm in thickness, 0.6kg in weight.
Three sizes are available, including A2, A3 and A4.

Power runs out? Don't worry.
USB-C available for connection to power bank or laptop, which can be used to supply power. USB-C interface is deepened to reinforce the connection.
Power Plug

Powerbank

Laptop
A device that you must have in drawing.
LED light pad not just brings you in the field of drawing, but also serves for multiple purposes, including perspective drawing,
designing of articrafts and textiles, manual tracing, interior and architectural design, imaging of X-ray perspective and so on.