Welcome... to the Living Room!
Cartoons & Comics
Upload Time:2020-06-21
Hi, Huion Community! I & 039;m Ramon Salas, and this is my "Summer Vacation Plan " Contest Entry. My wife and I were talking about the contest & 039;s theme, and she came out effortlessly with the core concept for this piece. I thought it was a lovely and fun idea and started drawing right away. Here you have the result, hope you all like it: Original content (No references that I can think of), made with Clip Studio Paint. See ya around, and may you all have a great Living Room Vacation!!!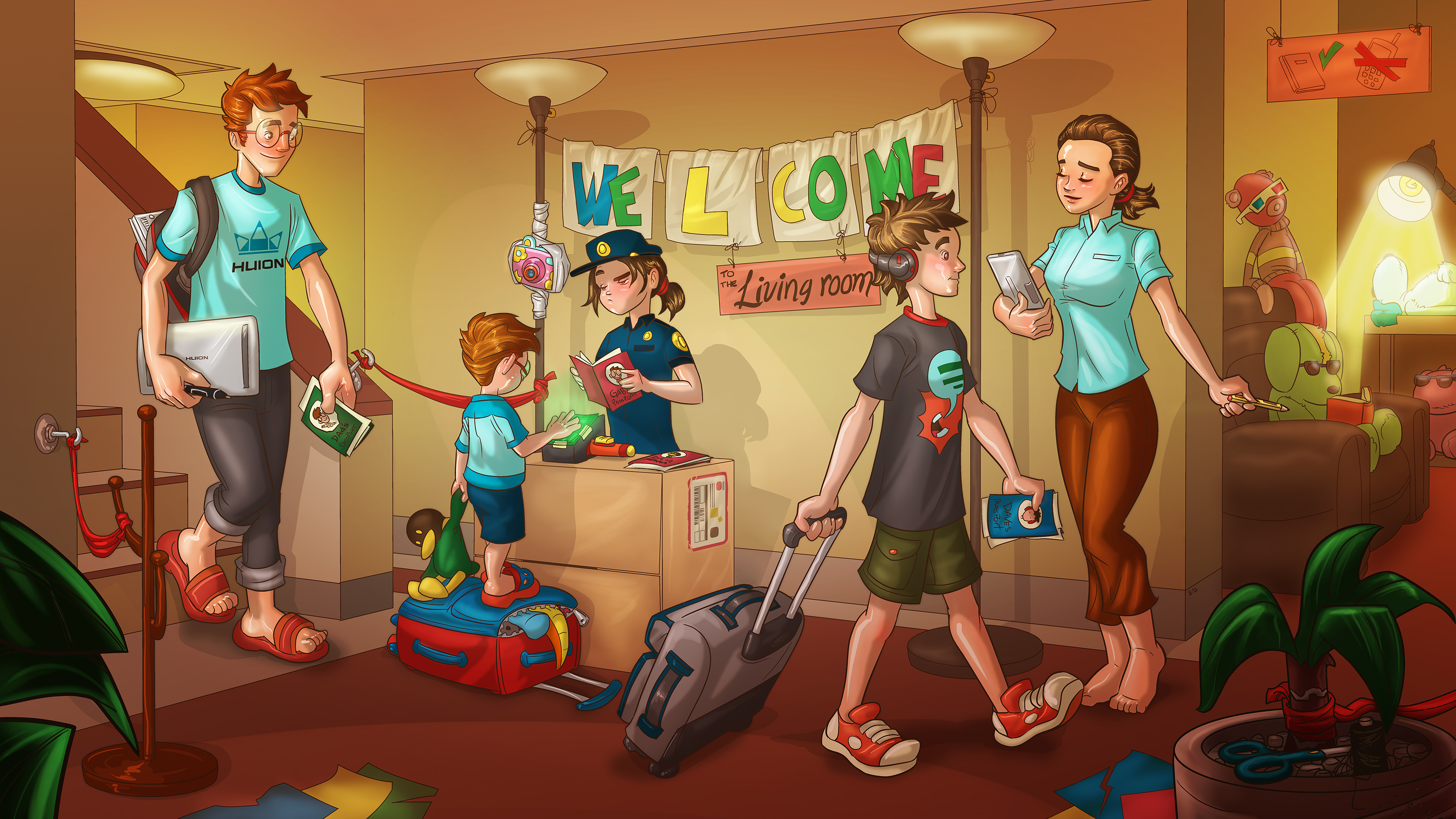 0