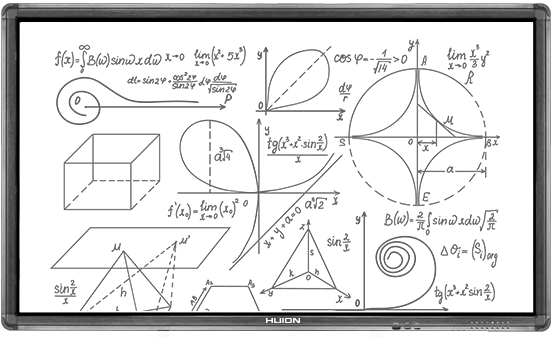 Better interactive experience can be realized on the time-efficient Kamvas Hub, which is applicable in both educational and commercial scenarios.
For Education

Application of Kamvas Hub enables students and teacher to input on the screen simultaneously, as multi-point touch is supported on the machine.

For Business

Kamvas Hub enables you to display the data and charts more clearly to the audience, with the higher efficiency realized and better result achieved.
KAMVAS HUB is a seven-in-one combination that functions as projector, electric whiteboard, computer and several other instruments applied daily in speech delivery and conferences. Equipped with 4K HD screen and a customizable OPS module, KAMVAS HUB brings the most impressive dual OS experience you have ever had. KAMVAS HUB not just supports EMR manipulation, but also recognizes infrared touch signal, which features simultaneous response to movements conducted respectively by ten finger tips. Besides, one-touch sharing enables instant connection with other digital devices. Altogether there are three board sizes available that vary from 65 to 86 inches.
Embrace the stunning visual effects brought by Kamvas Hub.