iF Design Award 2020, Another Honor Won by Inspiroy Dial Q620M Followed Golden Pin
Following the honor won in 2019, the Golden Pin Design Award, Inspiroy Dial Q620M of Huion was honored with the iF Design Award at the very beginning of 2020. Conferred by the iF International Forum Design, the iF Design Award is one of the world's most prestigious and rigorous design awards, which received a total of 7,289 entries from 56 countries this year.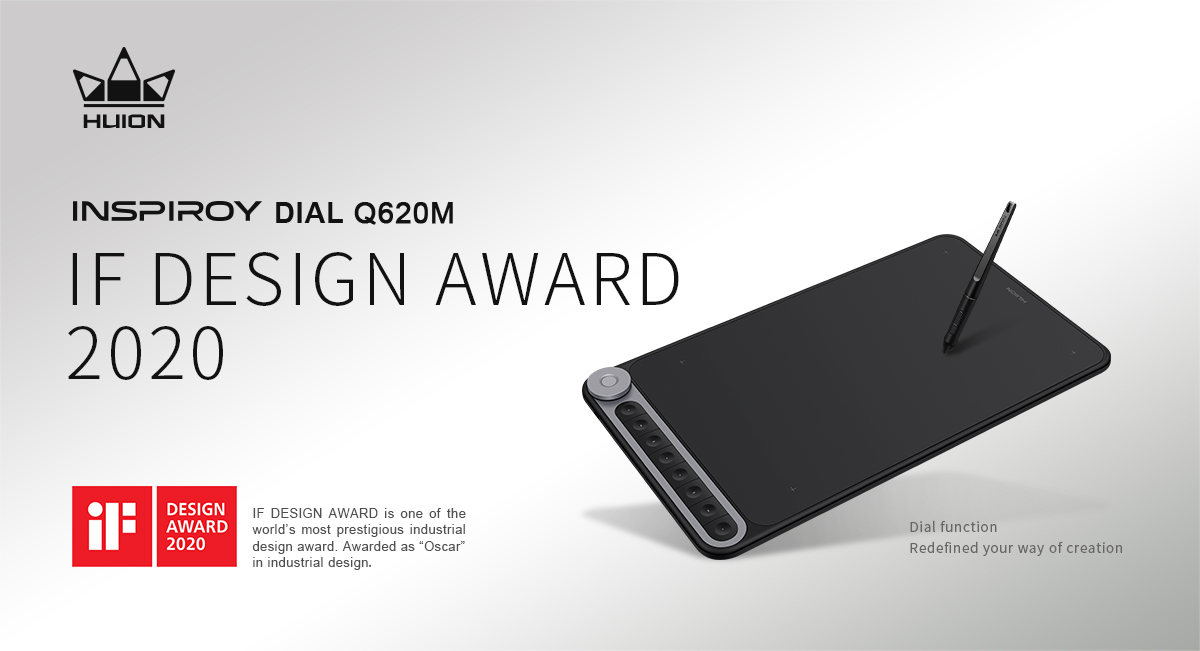 Launched in 2019, Inspiroy Dial Q620M is a creative pen tablet specially made for professional creators like artists and designers. As the first pen tablet of Inspiroy Dial Series, Q620M is equipped with a creative dial controller that supports rotation and a button thereof for pressing which allows users to scale the brushes and canvas, pick the colors, and navigate the function menu freely and flexibly.
Apart from the dial controller, some other features of Q620M are also worth mentioning. Weighing in 666g, the ultra-thin Q620M is easy to carry and therefore enabling users to capture their ideas at any time. 8192 levels of pressure sensitivity enable various width of lines to be rendered naturally as the pressure applied to the tablet's surface changed, and >233PPS report rate ensures a smooth drawing experience without any lagging or broken lines. The unique LED indicators that respectively embedded in the 8 programmable press keys together with a matte surface finish bring Q620M a good sense of technology. Additionally, a more flexible drawing condition can be realized with the help of wireless connection and the support of Windows, macOS and Android 6.0.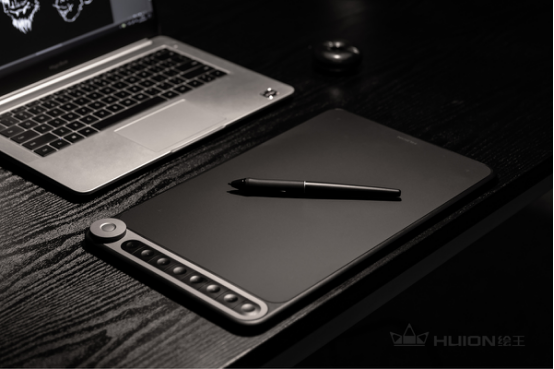 The winning of the iF Design Award shows recognition by international design experts for Huion products' high performance and aesthetic values. Moving forward, Huion will be committed to investing in product research and development, integrating innovation into product design, and continuing to create more user-friendly products for customers worldwide.