Huion Inspiroy Keydial KD200, A Bluetooth5.0 Pen Tablet with Keyboard & A Dial Controller
May 10th, 2021, pen tablet KD200, a new product of Huion Inspiroy Keydial series, was introduced to the public. Ever since its launch, KD200 has won several international design awards, such as iF Design Award in Germany, Good Design Award in Japan, and Red Star Award in China.


The Inspiroy Keydial KD200 is a wireless Bluetooth 5.0 pen tablet with a keyboard and a dial controller. The dimension of the tablet is 394.5x187.7x8.5mm.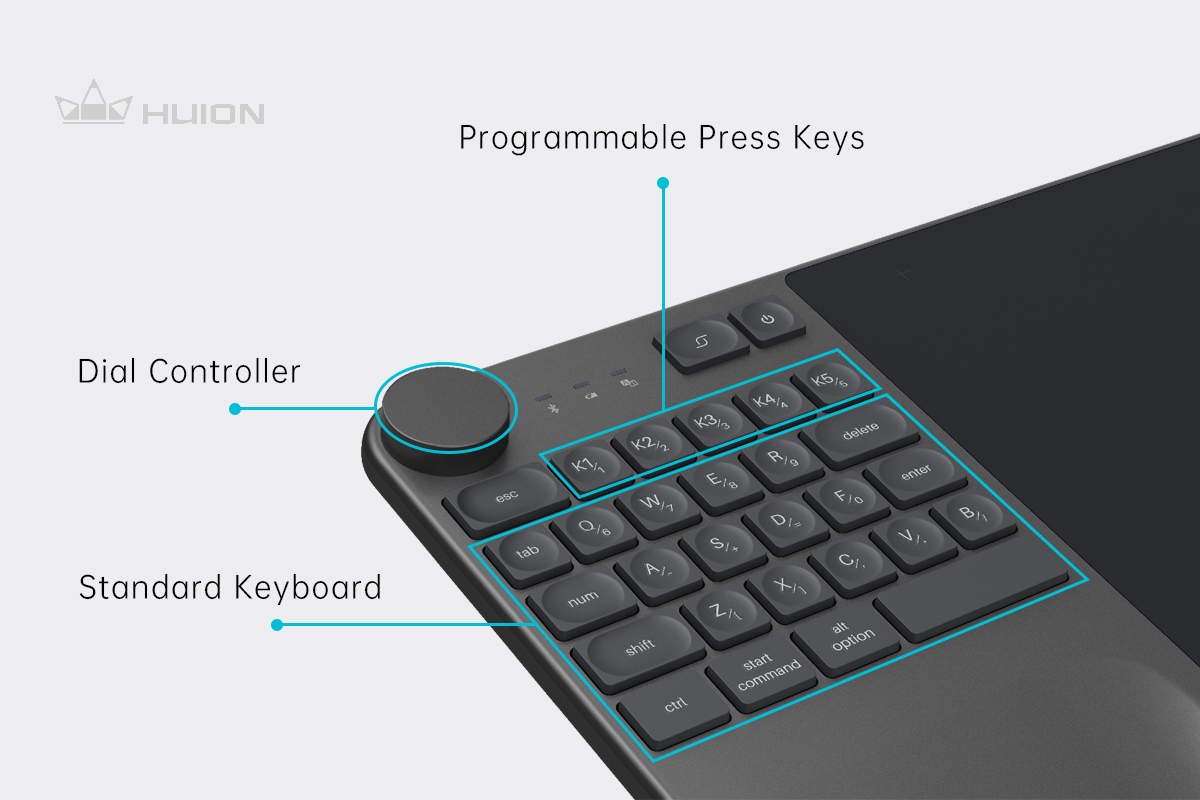 There is a dial controller, 5 programmable press keys, and 23 standard keyboard keys which support continuous input as well as key combos on the left side of KD200. To provide a comfortable creation experience, the keyboard of KD200 is ergonomically designed to fit the arc of wrists and prevent the wrist pain. Besides, KD200 lessens the dependence on computer keyboards, so that it can be a great tool for outside drawing.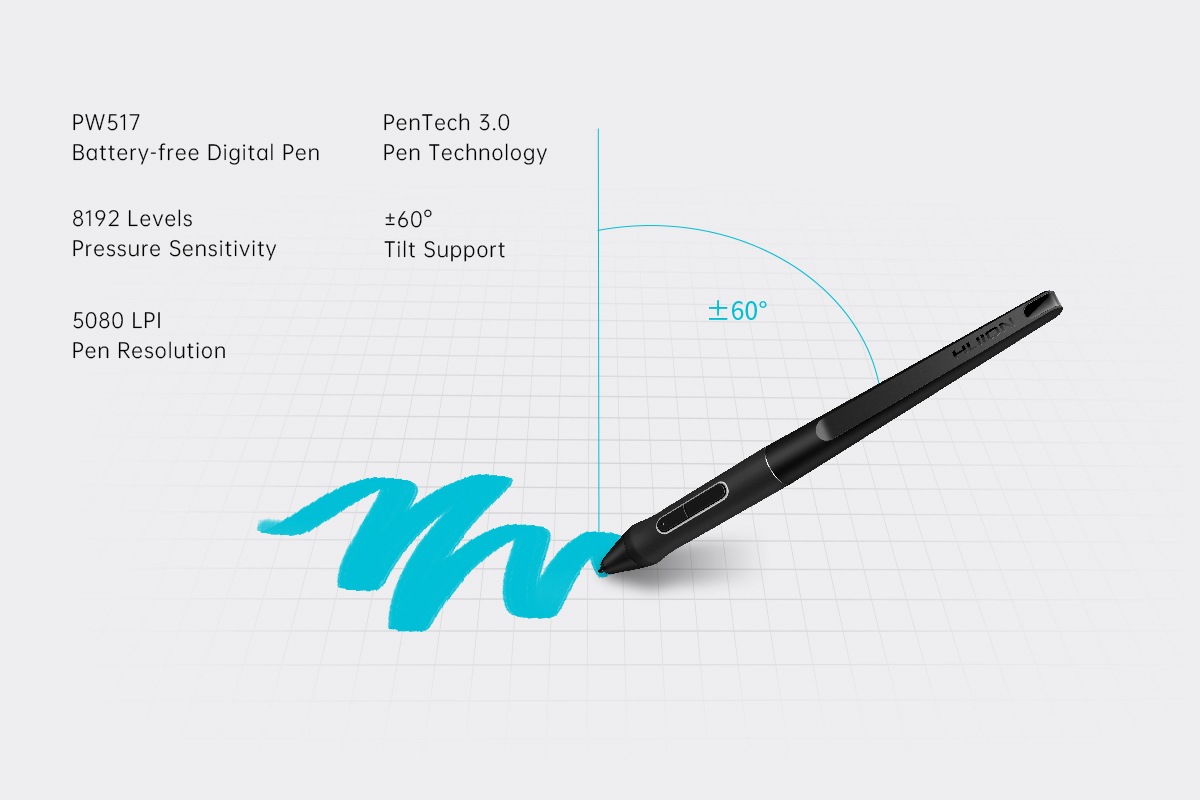 What's more, KD200 is equipped with a new generation of battery-free digital pen PW517 enabled by PenTech 3.0. The ±60° tilt recognition combined with 8192 levels of pressure sensitivity can ensure smooth and natural strokes and add shading vibrantly without the need to adjust the brush size on the software every now and then.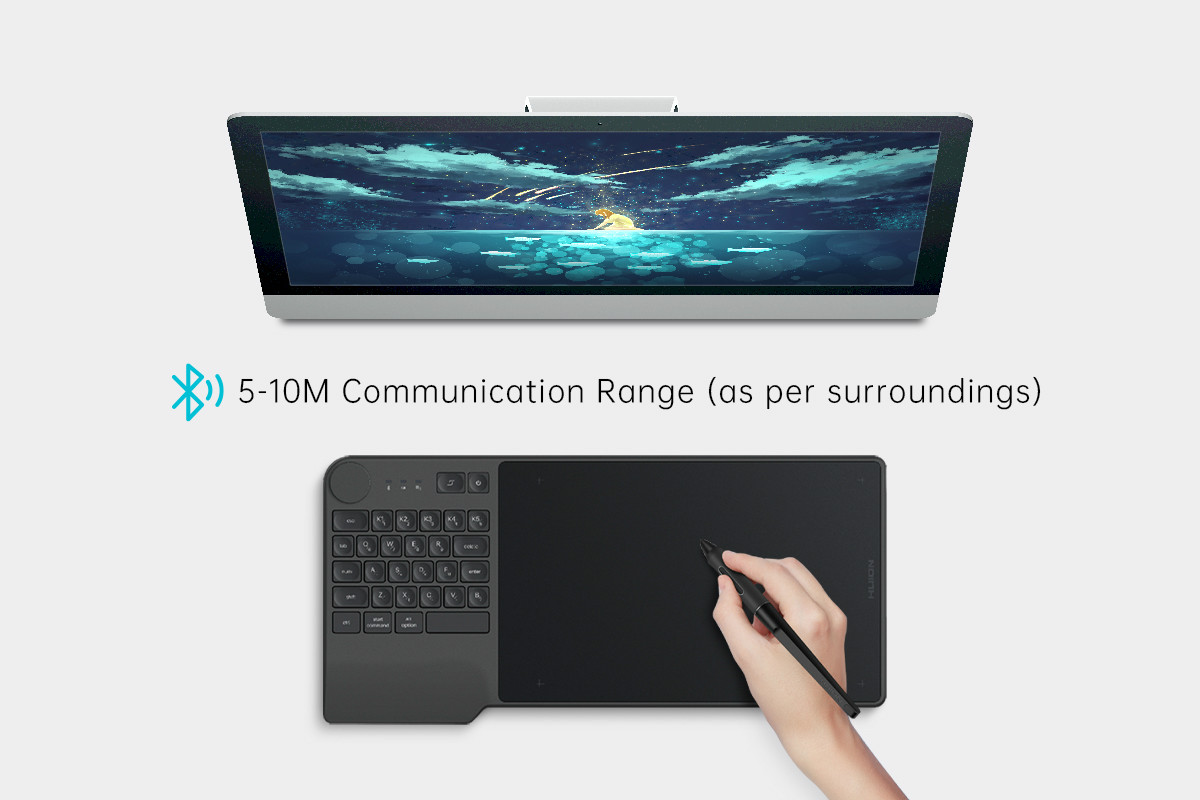 KD200 boasts the brand-new Bluetooth 5.0 technology, which enables a communication distance of 5-10 meters. KD200 can be connected to a mobile phone/laptop without a receiver, while to ensure stable connection in complex environments user can also choose to use the Bluetooth receiver that comes with the KD200, which will bring great convenience to digital drawing.
To ensure uninterrupted creation under wireless connection, pen tablet KD200 has a 1100mAh battery, which takes 1.2 hours to get fully charged (5V1A). With this, KD200 can give you 18 hours drawing time or a standby time of 6 months. Besides, foolproof USB-C port brings easier cable connection to facilitate operation.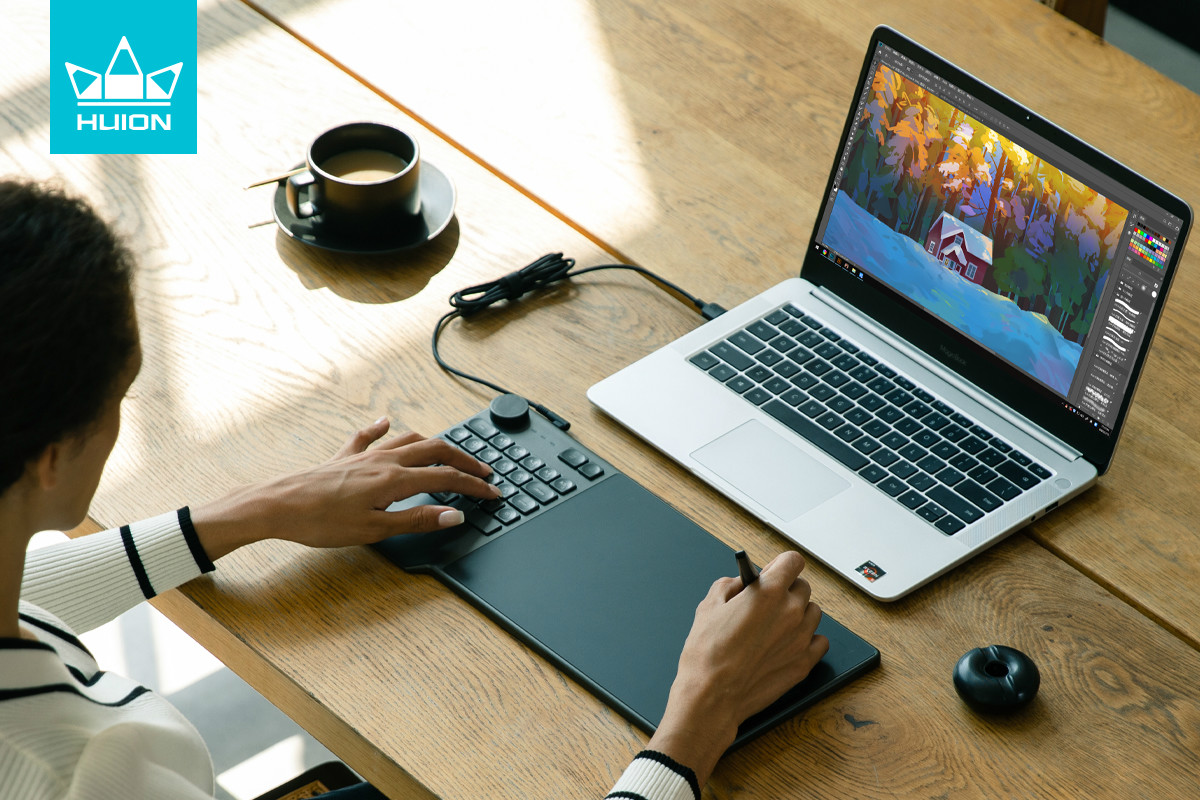 The innovative integration of the pen tablet, keyboard and dial controller creates a high-efficient design studio for creative workers. Equipped with the most frequently used key combos, KD200 can facilitate artists' creation and provide them with a smooth user experience from the first stroke.