Summer Vacation With Friends!
Illustration
Upload Time:2020-05-13
This is a planned summer vacation with my friends personas with me! I (depicted as my persona) am drawing while Huion s mascot is talking to me, while my friends are enjoying the view. I got creative with the sky, as it felt empty if I left it with the general blue gradient it has :-).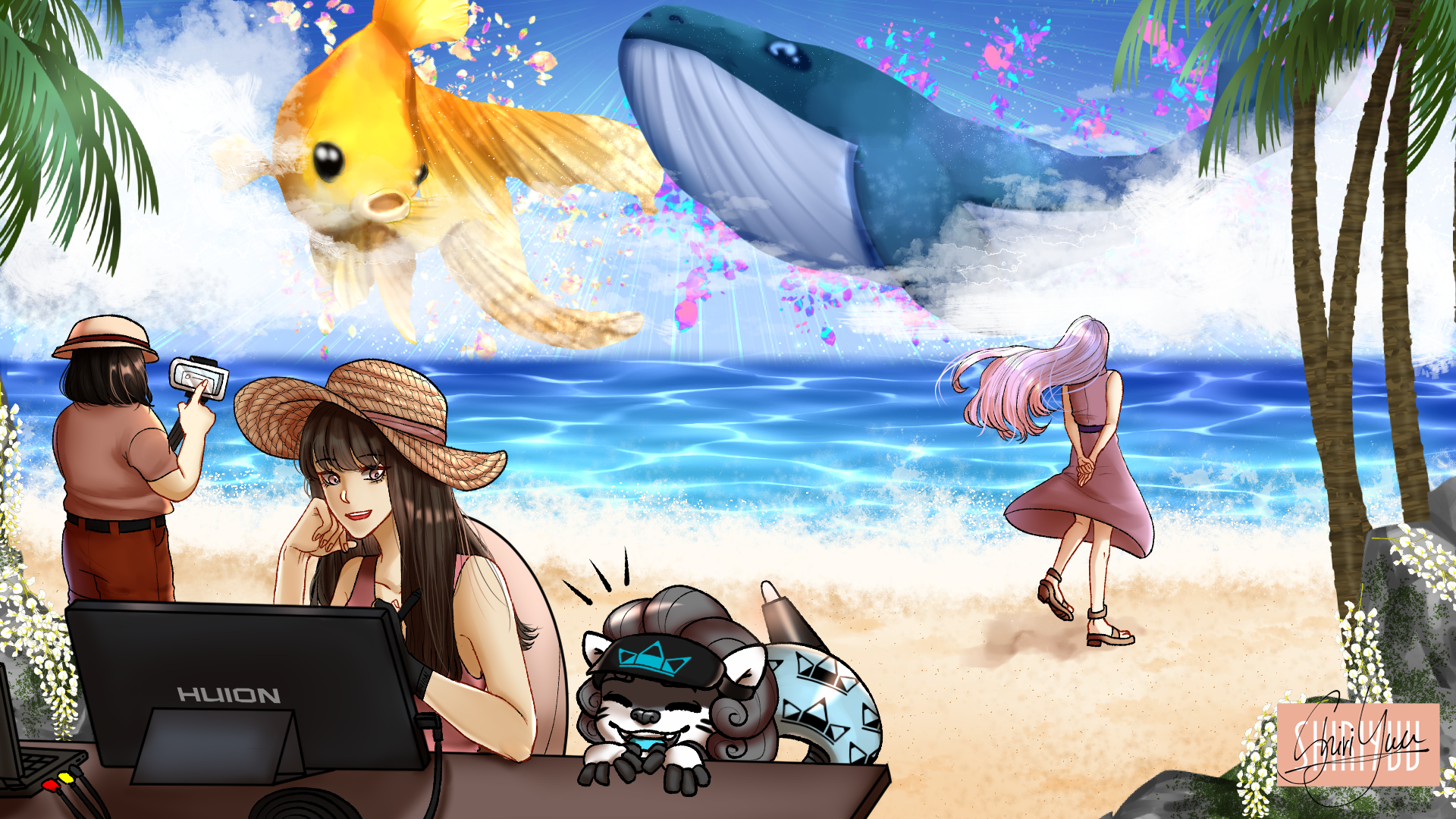 57