Summer from another world!
Illustration
Upload Time:2020-06-18
I have always liked drawing characters and this wasn & 039;t the exception to the rule. I wanted to tell something small at first, it was going to be the story of an alien on planet earth enjoying her first summer on earth, but what if we create our own alien? Our own terrestrial alien created by a group of young people who were motivated to draw their own summer. That is why, motivate yourself. Your summer can be whatever you want with Huion! Like a vacation on earth, or how about a vacation in another world?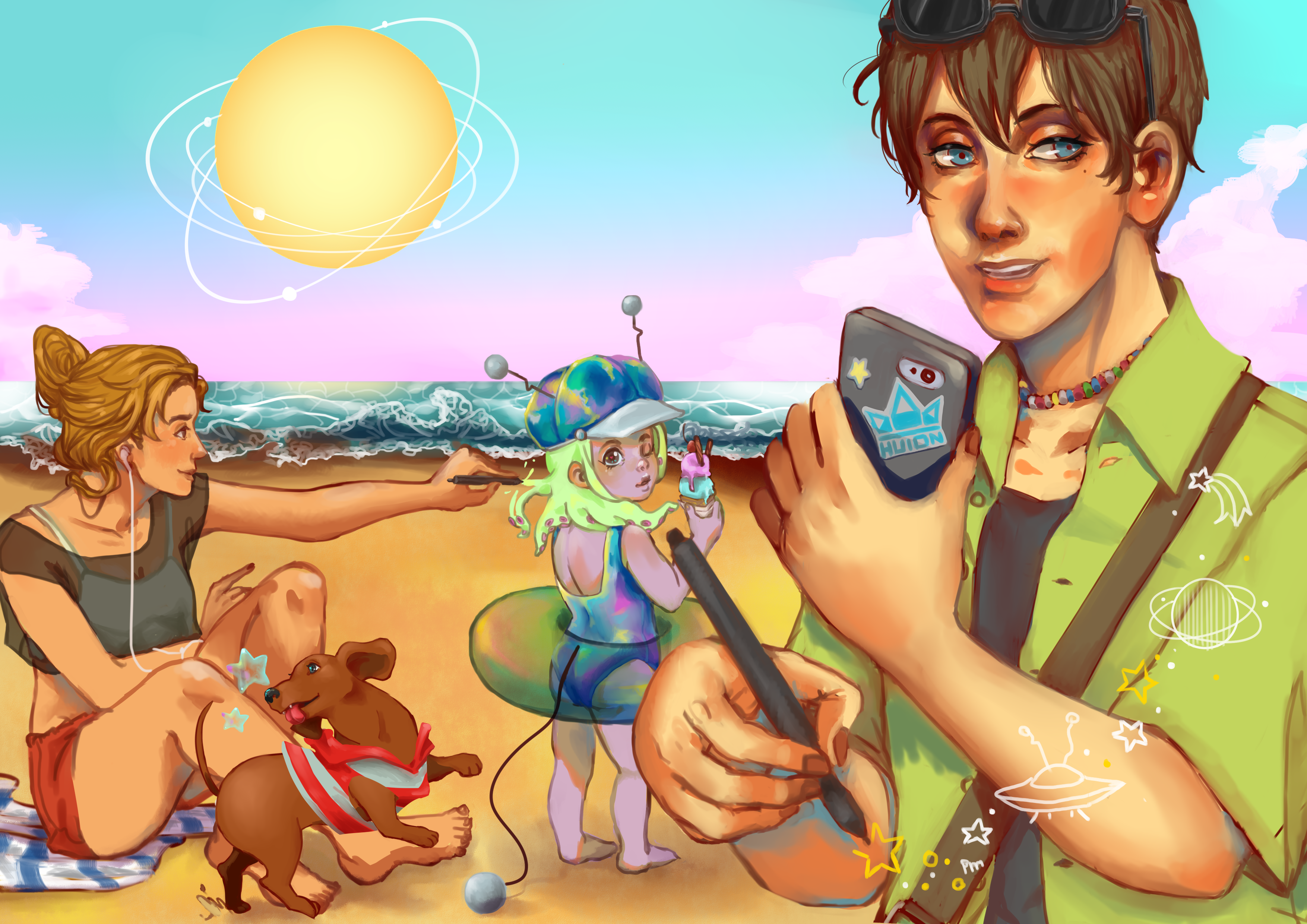 1