Summertime slumber with Moshi!
Illustration
Upload Time:2020-06-22
This summer, everything seems a little more dull and sad than before. There & 039;s no pool parties, no barbecues and no going out! The only person who & 039;s happiest with all this is Moshi, our pet chicken, who gets to live in my room instead of the barn now! I & 039;ve spent all my indoor summer days teaching Moshi how to create digital art! I & 039;m not sure if she & 039;s following, but she surely is happy to sit with me in this cozy corner I & 039;ve created in my room and nodding at everything I & 039;m saying. Here I & 039;m wearing my favourite furry onesie, which has a tail big enough for Moshi to perch on! So here & 039;s our indoor summer plan, away from all negativity, in this small and magical world we & 039;ve created! Also, you & 039;re invited to join us anytime!! Thank you!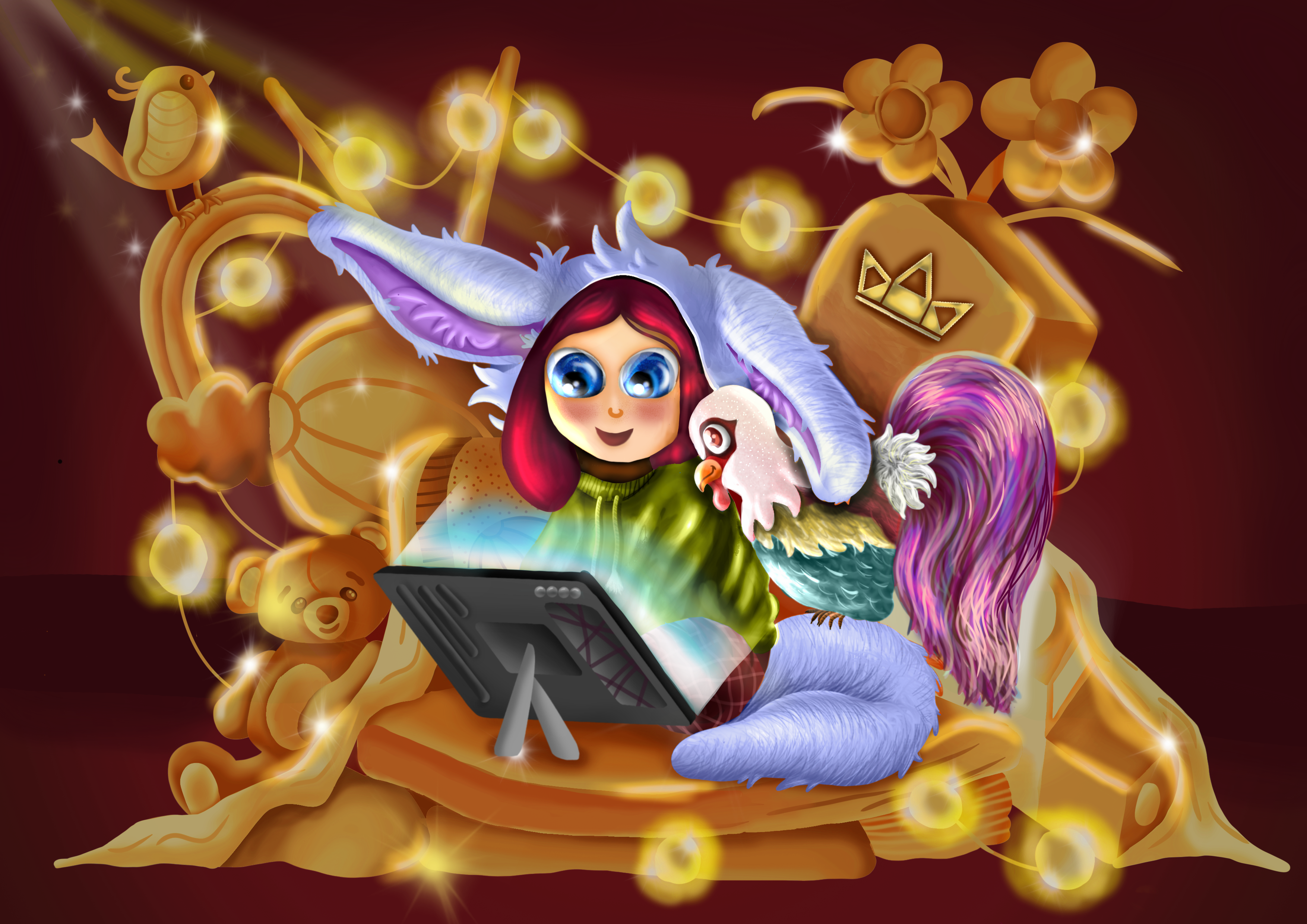 Tags:

1