1. Wired Connection
Connect the tablet to your computer with USB cable. Please follow the steps below:
1. Take out the USB cable from the package, then connect tablet to your computer.
2. Please download the Pen Driver from our website:Driver-RTS-300.
3. Open the driver interface, the device picture will be displayed on the interface, indicating that the tablet is successfully connected to the computer.You can start use the tablet.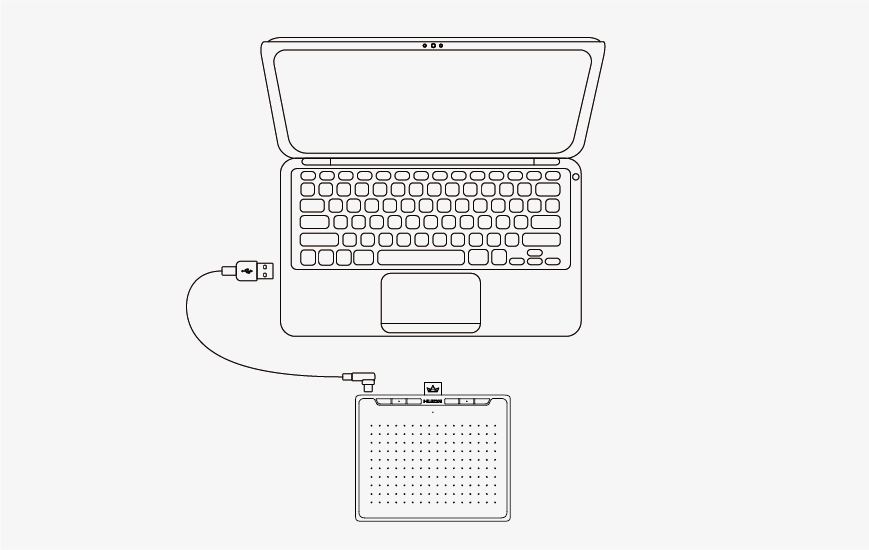 2. Android connection
Please follow the steps below:
1. Please make sure your phone & pad OS is as following: Android OS 6.0 or later.
2. For some models, you need to go phone or pad "Settings" then enable "OTG" function.
3. Choose OTG Adapter from package,then connect pen tablet to your phone following the illustrations below: