Latest pen tablets & displays available, come and check it out!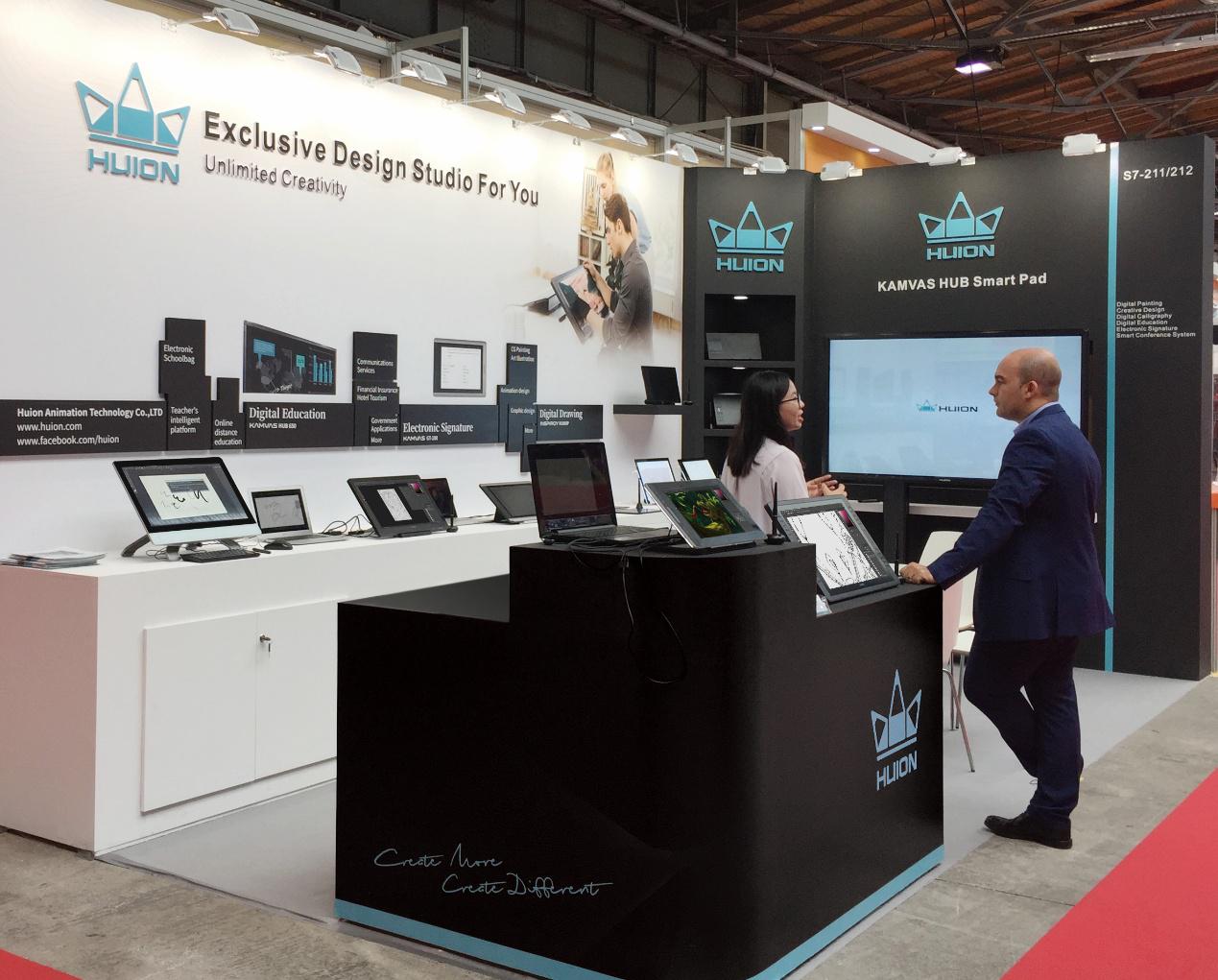 HUION at IFA Berlin 2018
As one of the world's most important technology marketplaces, IFA (held on Sept. 2, 2018) is the main meeting place for key retailers, buyers and experts from the industry and the media. In pursuit of creating an exclusive design studio for customers, HUION this time brought IFA several latest pen displays of Kamvas series, with both performance and functions upgraded. Moreover, Kamvas Pro 13 with brand new design would have its debut on IFA.
"What we should pay attention to most is the user experience," said Leo Luo, the chief PD of HUION products, "because our customers' comments give us direction to improve ourselves and make our products more competitive!"
Kamvas Pro 13 Pen Display
Kamvas Pro 13 boasts a super high resolution, 5080LPI. The higher the value is, the more accurate and delicate those lines and colors will be, which ensures the vividness of the work created. 120% sRGB wider gamut also helps to present the same delicacy of colors interpreted on canvas. High report rate of >220PPS not only contributes to the outstanding sensitivity of stylus, but also gets rid of those uninvited feedback lagging and interrupted lines.
Besides, the digital pen with a smooth nib is comfortable to grip as it fits the palm perfectly. The convex feature of the switch located on the pen flank is designed as an indicator to prevent unexpected press. 16.5g in weight and the durable high-tech materials applied to the nib make the pen more convenient to use and quality guaranteed.
Kamvas GT-221 Pro Pen Display
Application of AG glass greatly reduces the glare effect of screen even when it is under a strong spotlight. Delicate finishing of the glass that is paper texture alike enables users to have the same experience as drawing on paper.
8192, four times increase in pressure sensitivity level compared with 2048, enables detailed modifications, as the handwriting strokes input with different levels of pressure can be accurately sensed. Therefore, smoothness and consistency of each line drawn are ensured.
Inspiroy Q11K V2 Pen Tablet
Application of the battery free electromagnetic resonance technology enables digital pen to support your continuous creative work. In addition, 8 user-defined shortcut keys are created with braille on the surface, which will highly facilitate your work and improve your efficiency. Chamfers are added to each edge of the tablet to reduce the uncomfortableness occurring from long time working on the tablet.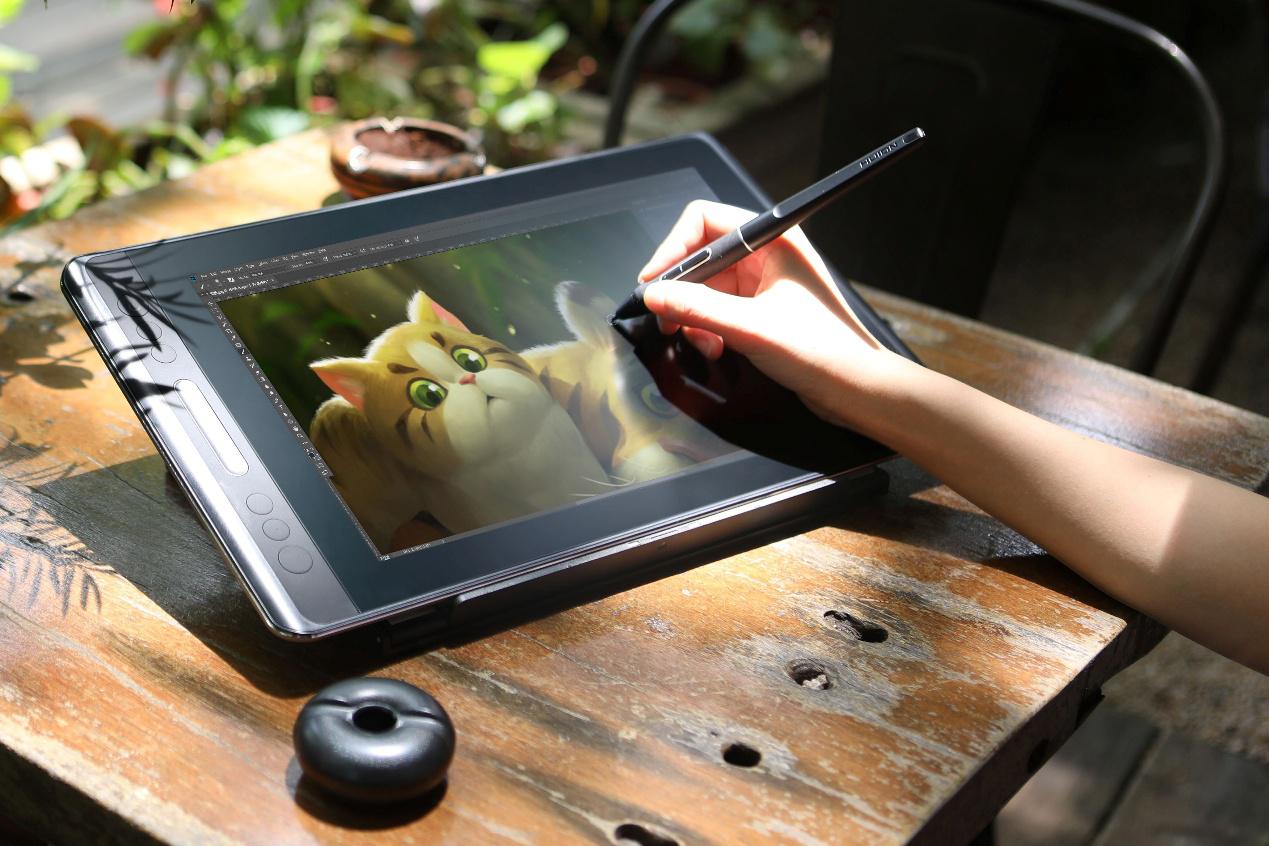 Kamvas Pro 13 Pen Display
To learn more about the products, please visit www.huion.com
If you have any questions on products, please feel free to contact the manager at (86) 18219169409 or email to service@huion.com
About HUION
HUION Animation Technology Co., Ltd. was established in 2007, which is a national high-tech enterprise with numerous issued patents and independent R&D capabilities. Besides, years of experience in application of Electromagnetic Resonance handwriting input technology and persistent efforts paid in R&D have enabled HUION to provide customized solutions to design of handwriting input applications.
Regarding the logo design, while the word "HUION" means the king of drawing in Chinese, the crown placed above is created to echo to the word "king". The crown is a combination of three pens, which illustrate the spirit of drawing. "Three" represents stability and balance in Chinese culture, which also implies the company's determination to provide quality guaranteed products as well as toughness to confront with challenges.