HS611, the First Huion Tablet with a Media Bar Hit the Market in Early 2020.
Huion has developed a pen tablet with multiple color choices as well as an unprecedented media bar to change the stereotype of a drawing pen tablet on consumers and at the same time bring them more pleasure as they create something fabulous.

Huion pen tablet HS611 is specially developed for the contemporary youngsters who pursue individuality and have a higher demand for an enjoyable and relaxing atmosphere as they work. Consequently, such a model is sure well worth the wait as consumers will have more choices regarding the color and an innovated way to refresh their mind with the help of the media bar.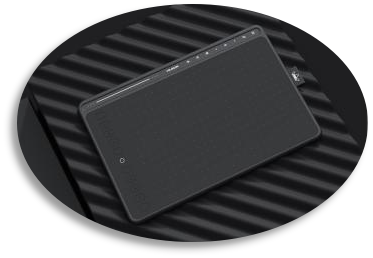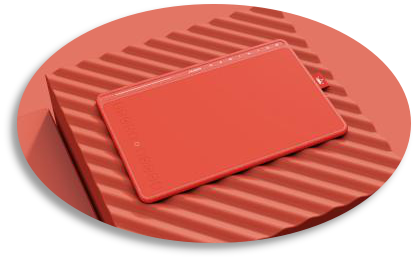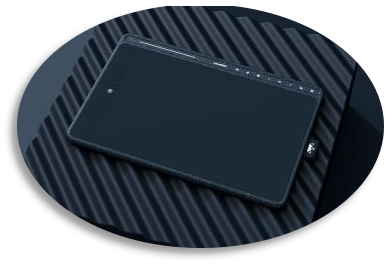 -Your tablet is black, but mine could be different.
There are altogether three colors available with HS611, which are Coral Red, Starry Blue and Space Grey. The name of Coral Red originates from Living Coral, the Pantone color of the year 2019, which is vibrant yet mellow. Sociable and spirited, the engaging nature of Coral Red welcomes and encourages lighthearted activities. Symbolizing the innate need for optimism and joyful pursuits of human beings, Coral Red also embodies people's desire for playful expression. Space Grey stands out as it delivers a sense of professionalism without compromising the inspiring nature of colors, while Starry Blue is more likely to be a mixture of the aforesaid, being lively and energetic yet in a relatively reserved way. It is worth the mentioning that all these colors are added via spray painting, which ensures the color to be more even and delicate. Besides, the starry pots on the panel can help users to draw within the active area.

-Refresh your mind and get creative.
HS611 is the first pen tablet in the industry that is created with a media bar combined. Right next to the programmable touch bar located on the upper left side of the panel, a media bar where there are eight icons suggesting different functions can be found. From the left to the right, each icon serves as a key to realize functions of Silence, Volume Down, Volume Up, Previous Song, Play/Pause, Next Song, Program Switch and Show Desktop respectively. A media controller is for the first time creatively integrated with a pen tablet in the industry to redefine the characteristics of a pen tablet and cultivate a more inspiring and relaxing drawing experience for users.

In addition to Windows and macOS, HS611 also supports Android as many other Huion new tablets do. More features including 8192 pen pressure levels, >233PPS report rate as well as 7.3mm of tablet thickness of HS611 are available to fulfill users' expectation for a professional pen tablet with competent performance and a favorable portability. Just get ready to have yourself inspired by joy and color.