Kamvas 13, a pen display that is available at a reasonable price with great portability, excellent performance and attractive colors, was launched by Huion.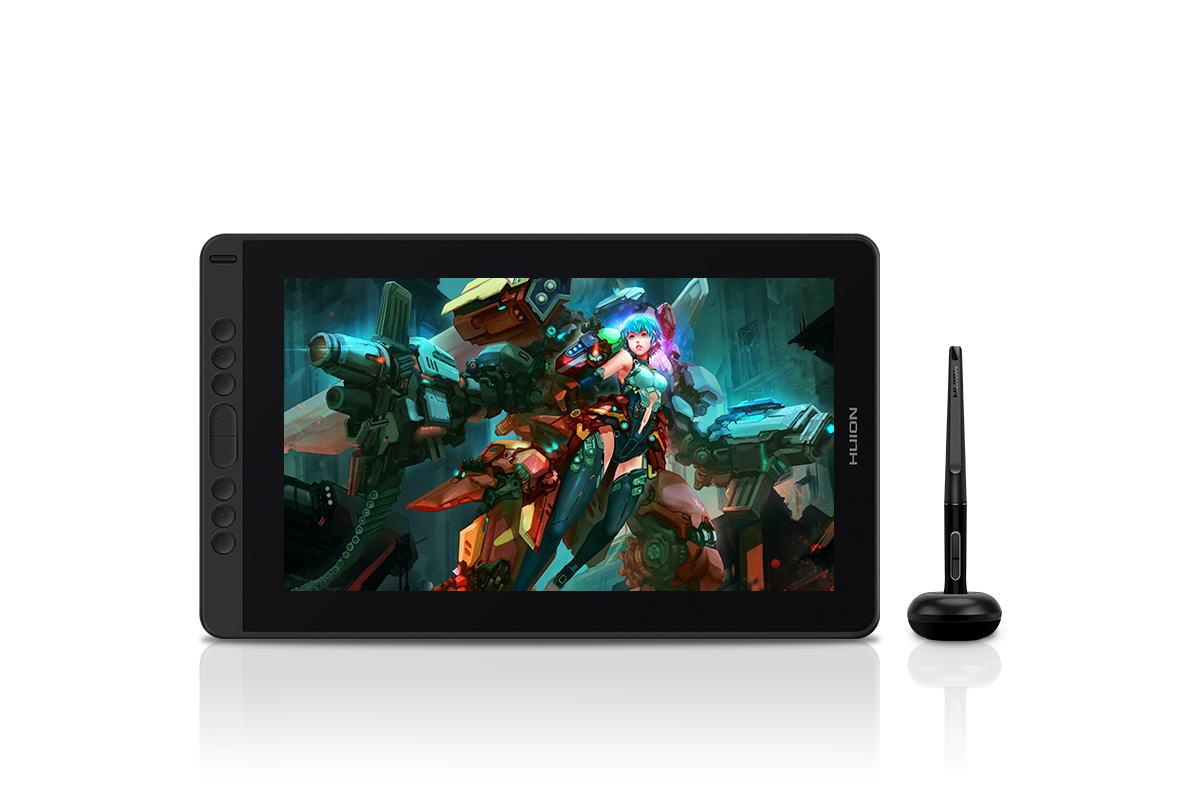 As a professional supplier of graphic input devices, Huion has a vision to provide all the creative workers with the possibility to use a high-quality pen display and realize their creativity. Huion believes that digital technology is a powerful engine to foster a brighter future where everyone is able to benefit from new technologies. Recently, Huion developed Kamvas 13 to provide a good choice for users who are eager for an excellent pen display at a favourable price.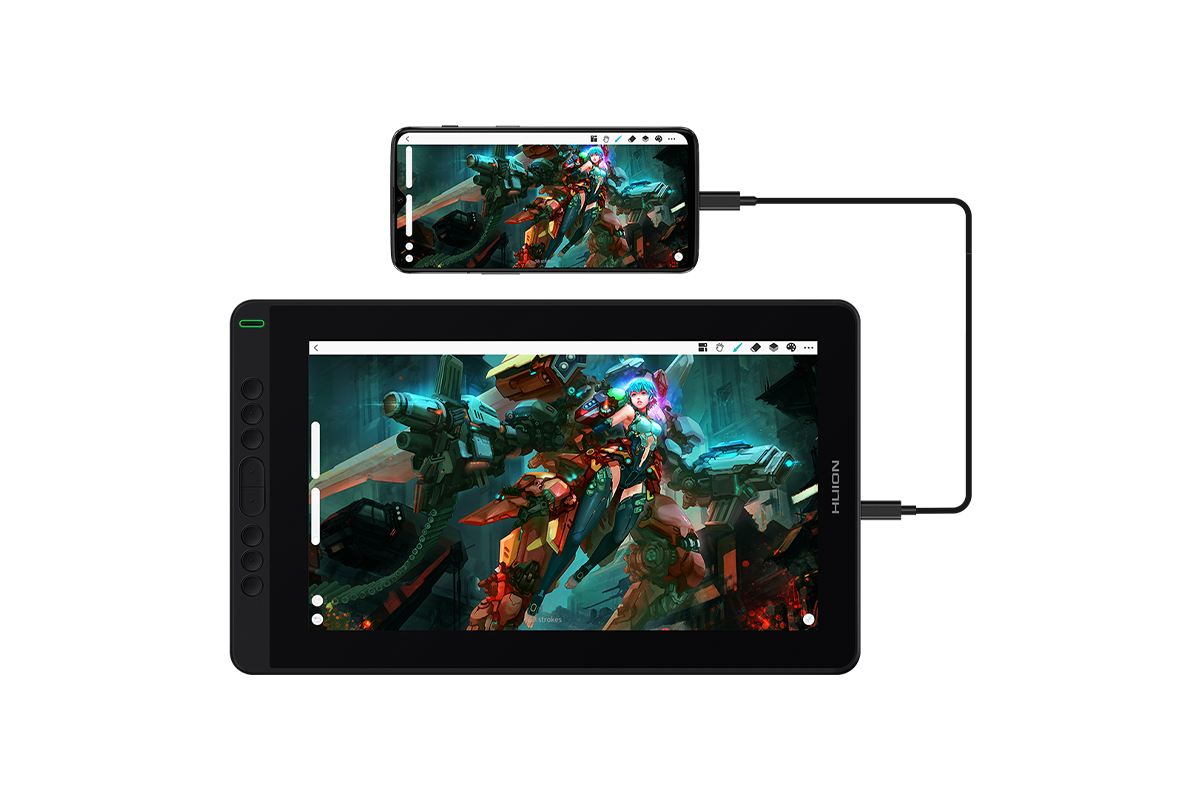 Kamvas 13 is the first Huion pen display that comes with 2 Type-C ports. Besides a Type-C to HDMI connection, Kamvas 13 also supports a Type-C to Type-C connection. Users can connect laptop that supports Type-C input to Kamvas 13 easily without using a Type-C to HDMI adapter. As a portable pen display with low power consumption design, Kamvas 13 can be powered by a laptop directly while no extra power supply is needed. To power on the pen display, users only need to connect Kamvas 13 to a laptop that runs on 5 volts or above via a USB cable. Such user-friendly design is created to boost the working efficiency of the users and bring them better convenience. Additionally, Kamvas 13 is 11.8mm ultra slim and weighs only 0.98kg, which makes it an easy-to-carry pen display for outdoor drawing.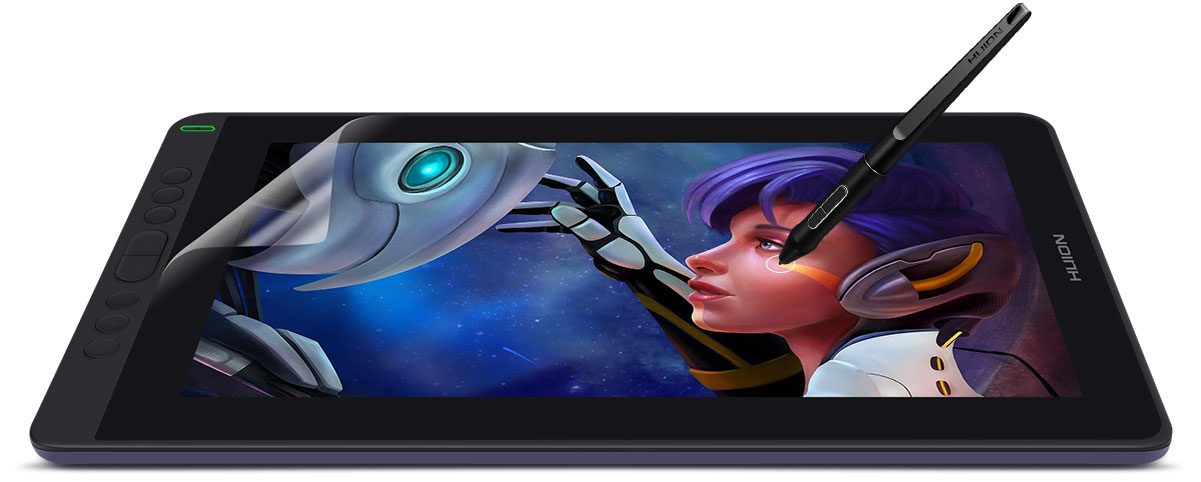 The application of PenTech 3.0 is another highlight of Kamvas 13. The upgraded pen technology enables pressure applied to be detected sensitively and lines input to be rendered from thin to fairly thick in a more natural way, which allows users to create lines and strokes of various shapes easily. The industry-leading 8192 levels of pressure sensitivity and 266PPS report rate ensure users a more quick and smooth line presentation. At the same time, the pen nib of digital pen PW517 is optimized to be more sensitive and thus brings users a more natural drawing experience.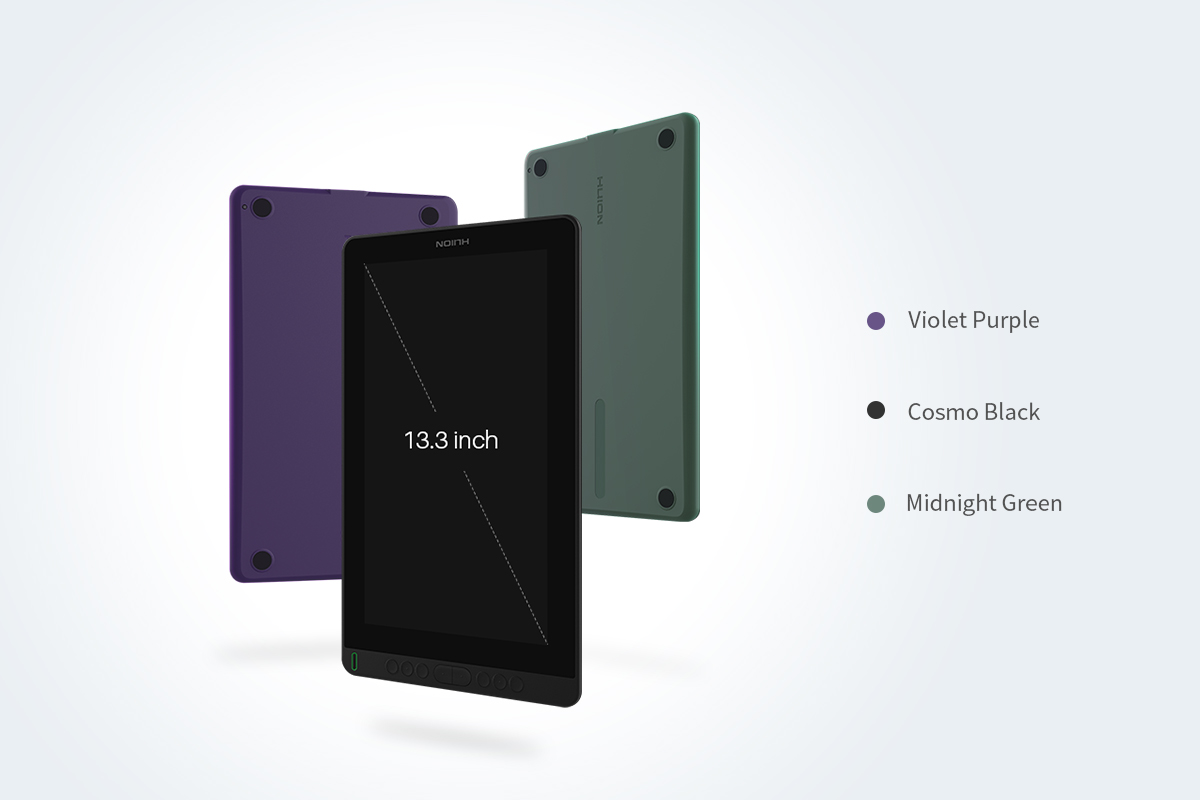 The creative Kamvas 13 with eye-catching appearance is available in 3 colors, Violet Purple, Cosmo Black and Midnight Green, which offers more choices for users to fit their styles. Midnight Green that is visually soothing creates users a relaxing atmosphere. Violet Purple, the collision of red and blue, the balance of enthusiasm and calm, is intertwined with mystery and elegance. Cosmo Black that is always associated with the mysterious and fascinating sky will awaken you to a sense of infinity and ignite your inner creativity.
What's more, full HD IPS screen that boasts 178° viewing angle, extra wide color gamut 120% sRGB as well as anti-glare screen protector will offer users a vivid and realistic display effect with vibrant colors and details.