May 25th. The new member of Kamvas Pro series pen display, Kamvas Pro 24 is launched, which is designed

for professional users who work on graphic design, image retouching, animation production, game developing, etc.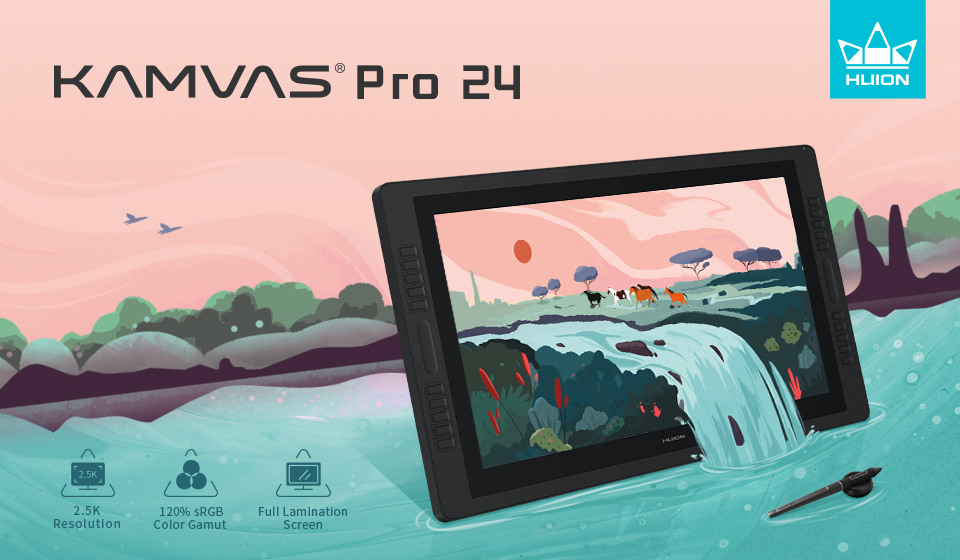 As a professional pen display, Kamvas Pro 24 that boasts 2.5K(2560×1440)display resolution ensures clear and sharp imaging with more details on the 23.8 inch panel, even the most subtle details can be presented crisply. In addition, the contrast ratio of 1000:1 produces images with more saturated colors and improves the gradation of the picture, making dark areas darker and light areas lighter.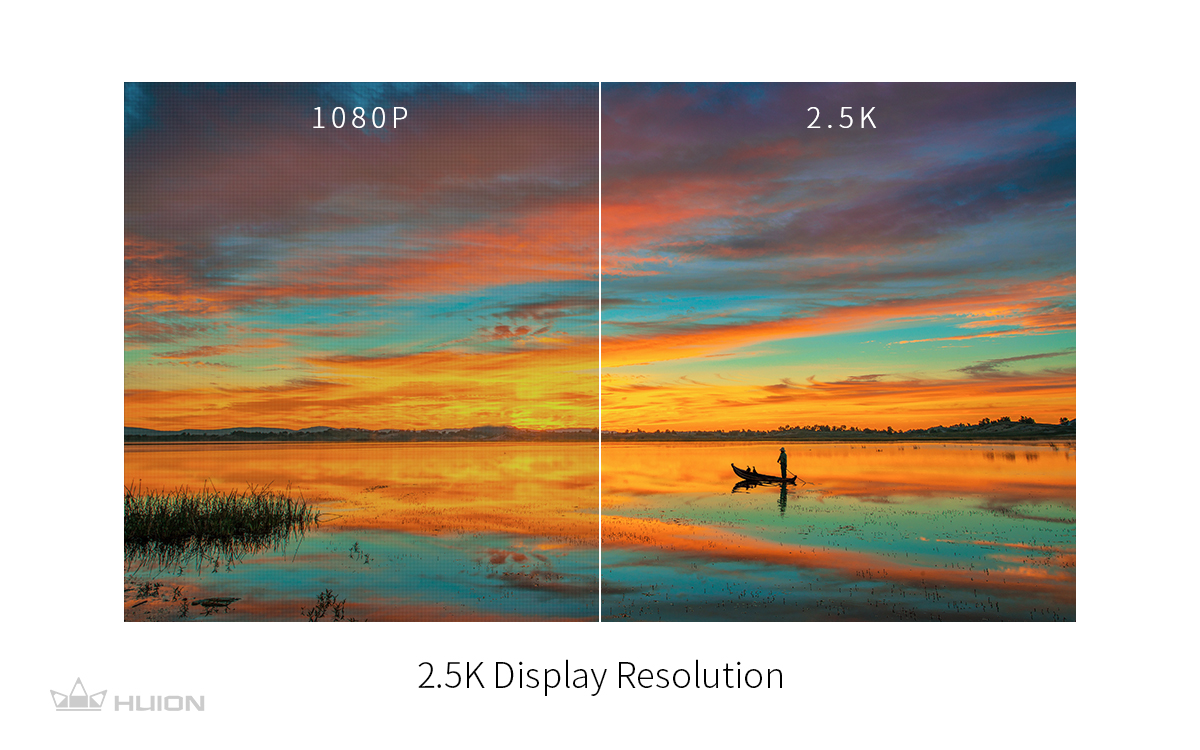 The application of full lamination craft eliminates the air gap between the IPS screen and AG glass to prevent light loss and improve the transparency, and at the same time, it helps to minimize the parallax between the nib and cursor, which brings users a more authentic drawing experience. Kamvas Pro 24 that boasts 178° wide viewing angle and 120% sRGB color gamut allows users to enjoy a gorgeous image without visual distortion from any viewpoint.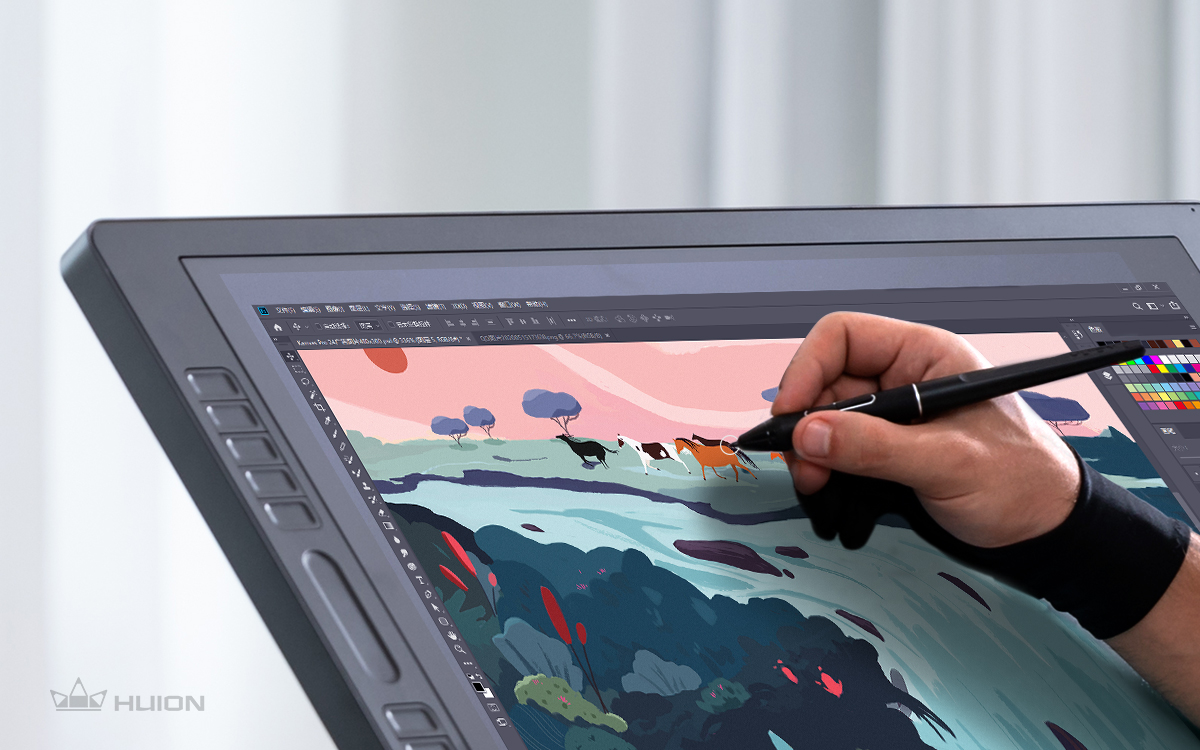 Every detail can be delicately displayed on the screen. Anti-glare etched glass screen can not only alleviate glare effects caused by surroundings helpfully, but also brings creator pen-on-paper drawing experience.
The application of EMR technology on Kamvas Pro 24 frees digital pen from battery and charge, bringing a natural drawing experience. Boasting 8192 levels of pressure sensitivity renders every stroke input to be sensed accurately and therefore ensuring the smoothness and consistency of each line drawn.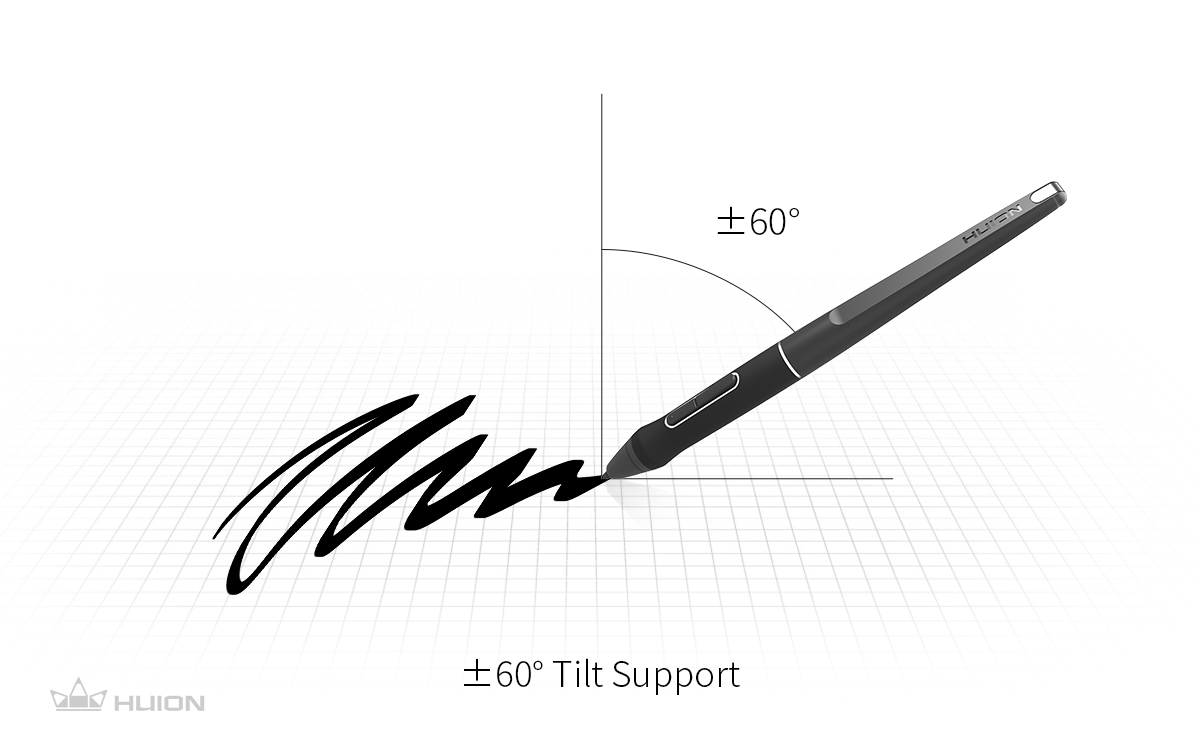 >200PPS report rate ensures instant feedback to every pen movement without any lagging. And ±60° tilt support enables creators to mimic different brush effects with the digital pen PW507 in Photoshop, as each stroke input can be vibrantly presented on the screen as gesture changes.
Kamvas Pro 24 also enables creators to build a more efficient workflow. 20 press keys located on both sides of the screen are programmable, while the touch bars can be used for canvas zooming, brush adjusting and page scrolling. Additionally, the adjustable stand that comes together with Kamvas Pro 24 can help users to find a more comfortable gesture and alleviate neck, back and shoulder pain. Furthermore, Kamvas Pro 24 is compatible with both Windows and macOS operating systems, supporting mainstream painting and design software such as PS, SAI, AI and CDR.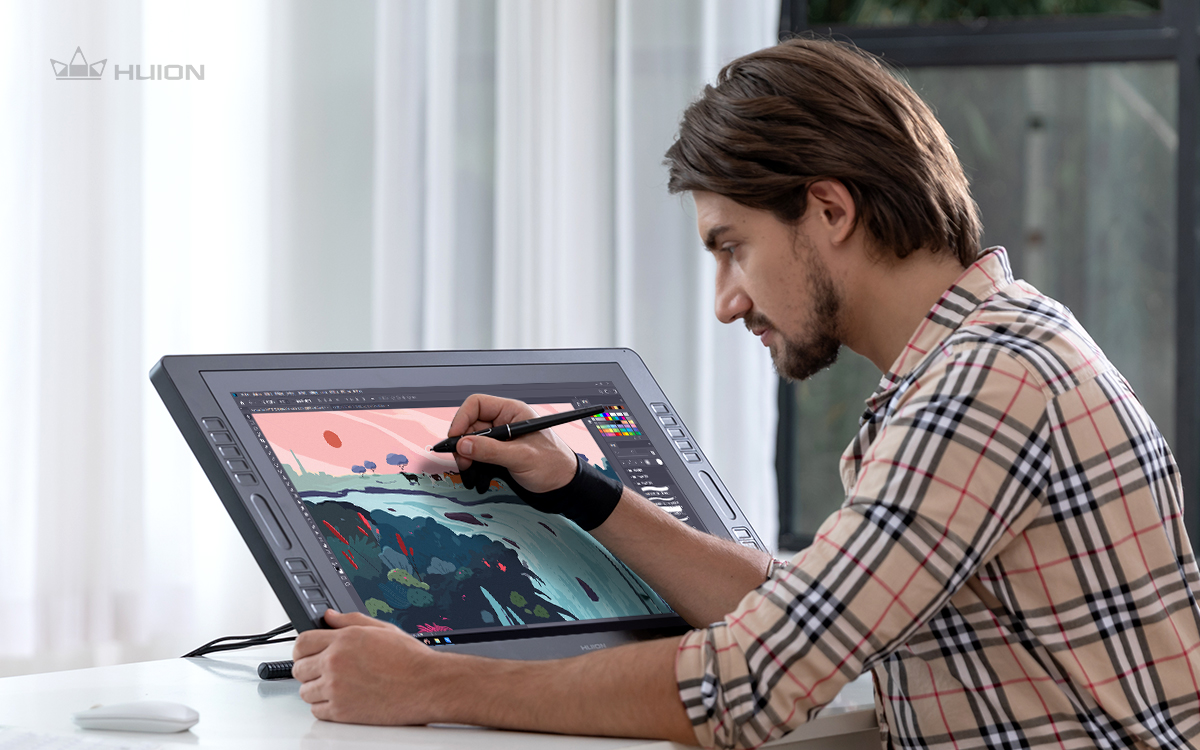 The latest pen display Kamvas Pro 24 comes with 2.5K resolution and 23.8 inch screen, which delivers an excellent visual effects and brings a large workspace to draw. It also indicates that Huion never stops exploring and developing professional pen display to provide more efficient and advanced options for creators.