After launching the 22-inch and 19.5-inch KAMVAS digital pen displays, HUION, the world's second-largest consumer digital drawing tablet brand and original handwriting input technology provider, has released a 13.3-inch KAMVAS Pro 13 digital pen display. Since its light weight and ultra-thin body, it is a portable device which is suitable to capture every moment when you on the go.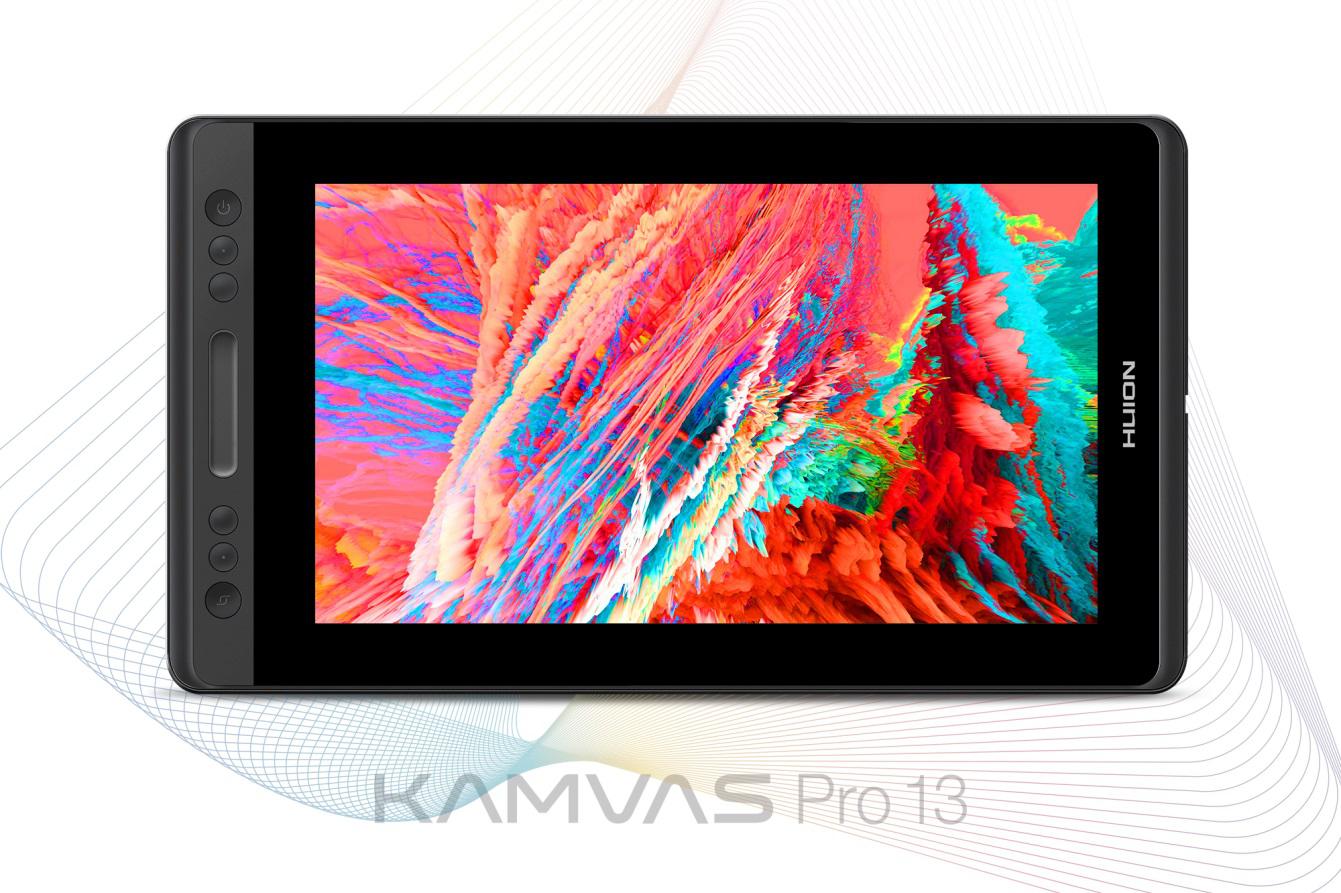 Design Visualization Supports Fine Design Operation Flows
With the development of digital painting and the continuous improvement of handwriting input technology, creative tools such as digital graphics tablet and digital pen display can bring an excellent working experience which gets users feel like work on the paper. HUION KAMVAS Series pen display monitor is designed for designers, illustrators, animators, video editors and other professional creators. The KAMVAS Pro 13 pen display monitor features a 13.3-inch IPS full-view display screen with high brightness, high contrast, high color saturation and high resolution. Adopting the same color space as digital printing, it covers 120% sRGB color gamut, providing users with a wider view and displaying a wider color gamut, more colorful colors, smoother and more natural transition.
In this product, HUION adopts the latest new technology for a full-laminated screen to bond the protective glass and the screen in a seamless way, bringing more outstanding visual presentation and digital painting experience. With a full 178° viewing angle, the screen can minimize the color offset even if it is viewed from the most extreme angle. It can present clear and beautiful images and natural and rich color effects no matter from what angle.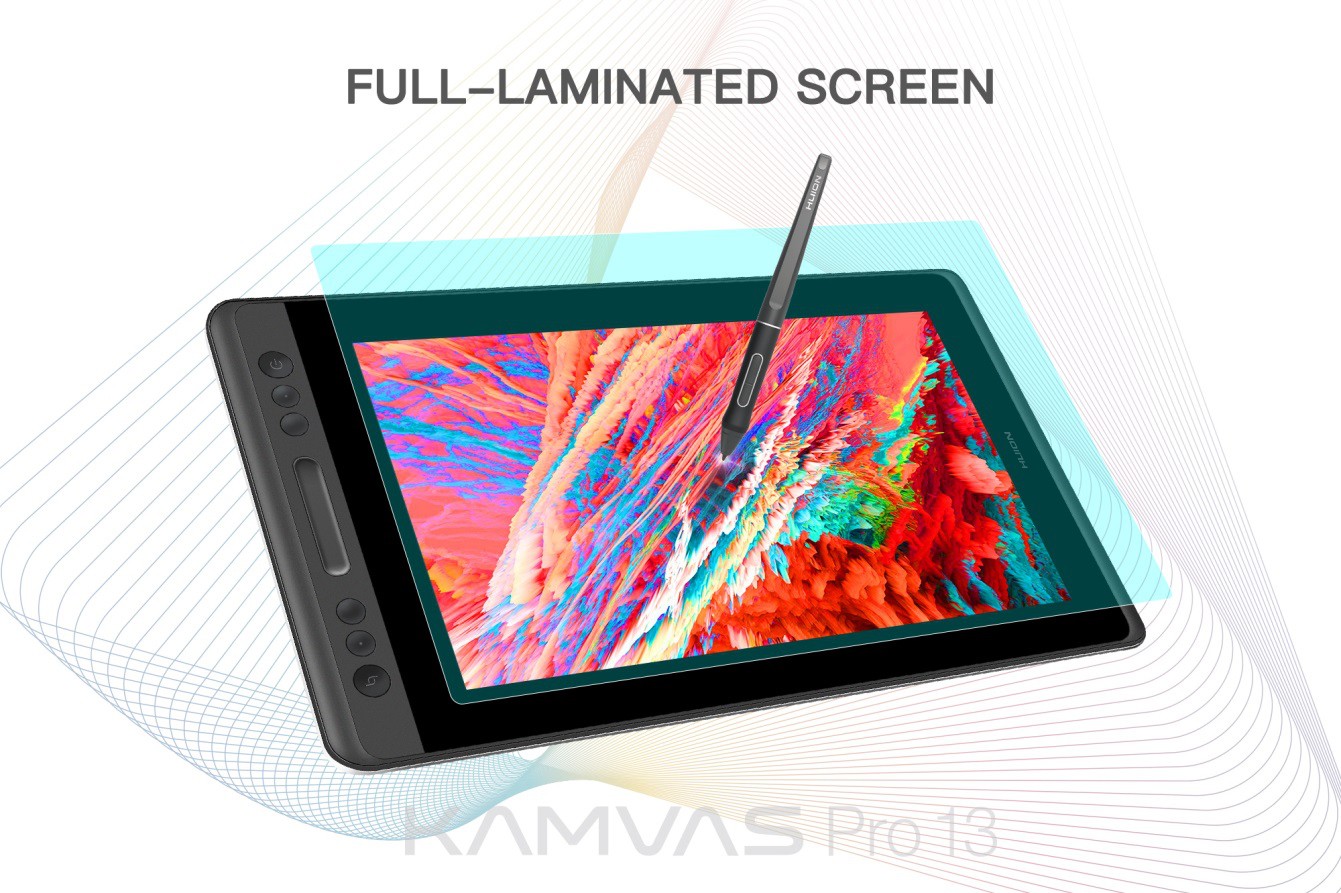 Simulating Real Painting and Handwriting Experience
The matched pen for KAMVAS Pro 13 pen display monitor is Huion's latest stylus PW507 which adopts the latest battery-free Electromagnetic Resonance Technology. The accuracy and pressure sensitivity are both greatly improved. Thanks to the 8192 levels of pen pressure sensitivity, it is more precise and stable. Also, PW507 has featured the leading pen tilting technology in the industry. It can quickly and sensitively sense the handwriting gesture of handheld digital pen, supporting ±60° natural tilt recognition. The tilt function also ensures that the accuracy of the pen remains the same when tilted, offering a real and natural drawing experience.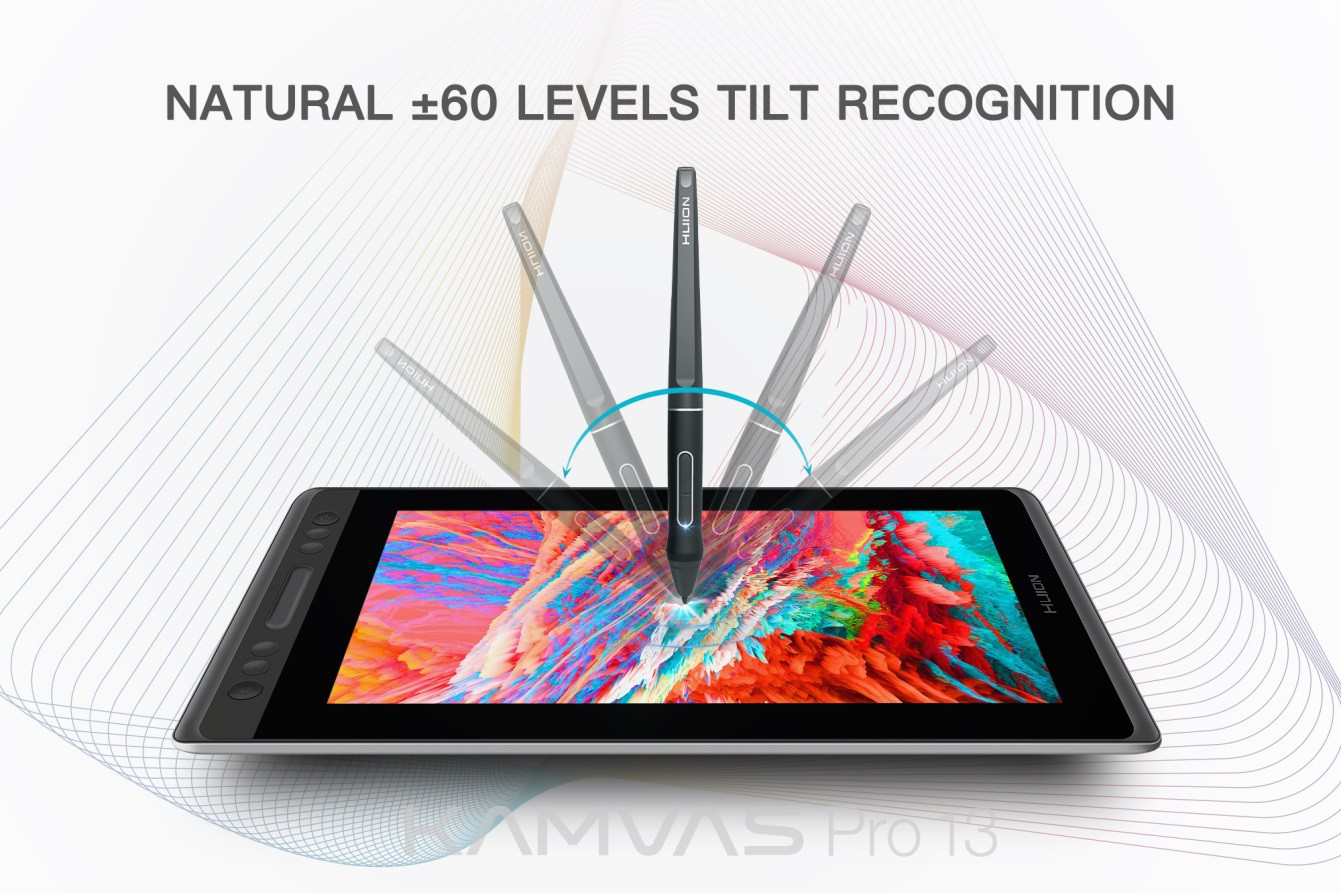 With a full-laminated screen, KAMVAS Pro 13 has combined the protective glass with the screen in a seamless manner, which provides a better screen display effect and drawing experience with better accuracy of the cursor. And also, the screen surface is covered with anti-glare glass, which can effectively reduce the "glare" effect. After being handled by the delicate matte etching technology, the KAMVAS Pro 13 will make you feel like drawing on a real paper.
Accelerating Design Process
According to the user's habits, the position of the express keys and the touch bar are arranged to change the direction of use to match the left-handed or right-handed.
KAMVAS Pro 13 pen display monitor has 4 express keys and 1 touch bar on the left. You can set the express keys to improve your work efficiency in accordance with your own habits. The touch bar controls 1) zooming in and zooming out of images, 2) change the bushes and 3) rolling of pages, bringing an outstanding operation control experience.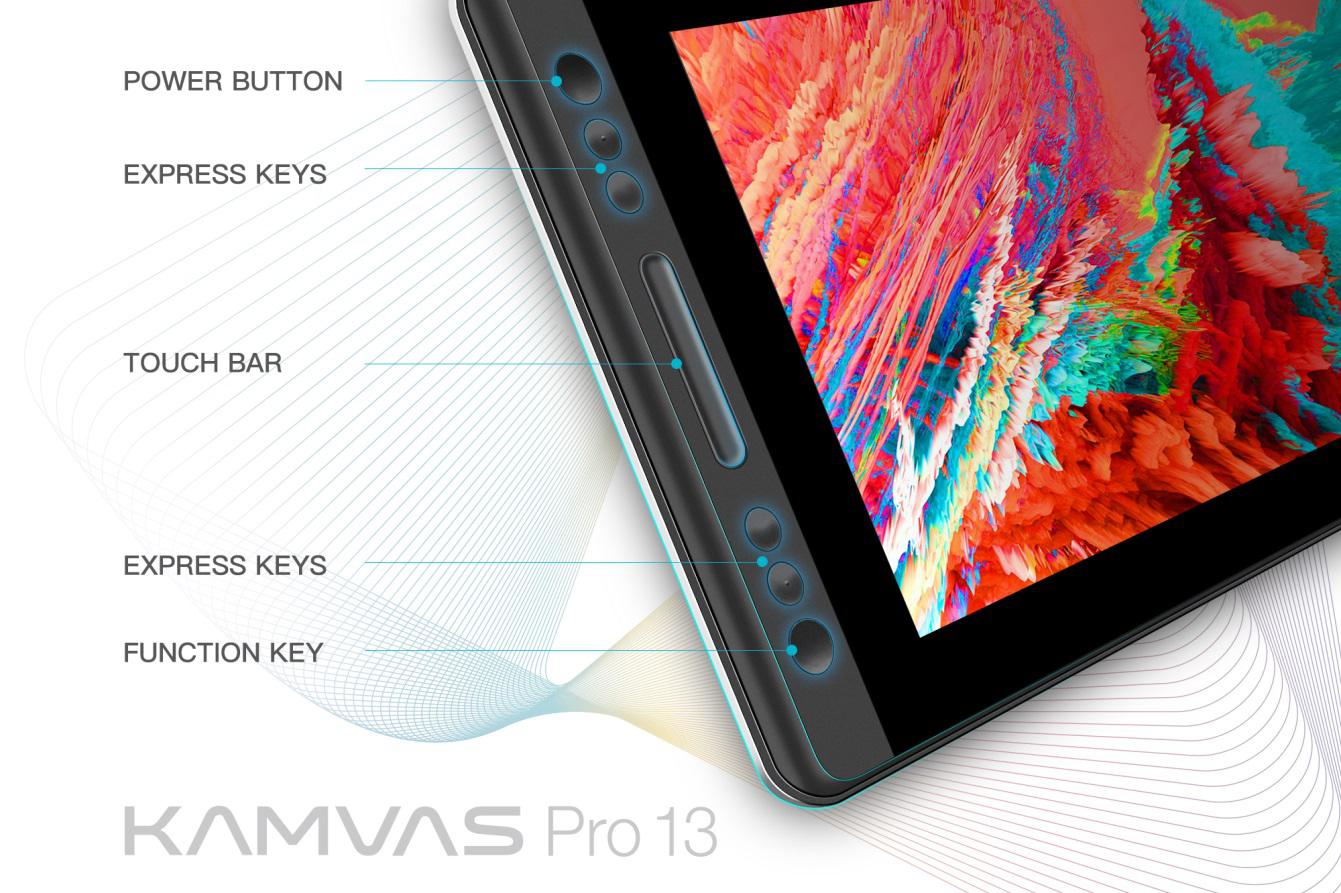 In order to make your desktop tidier, reduce workflow and improve creation efficiency, KAMVAS Pro 13 pen display monitor is equipped with a new three-in-one cable with a Type-C interface to solve the problem of cable disorder and space occupation and create a simple and efficient working environment.