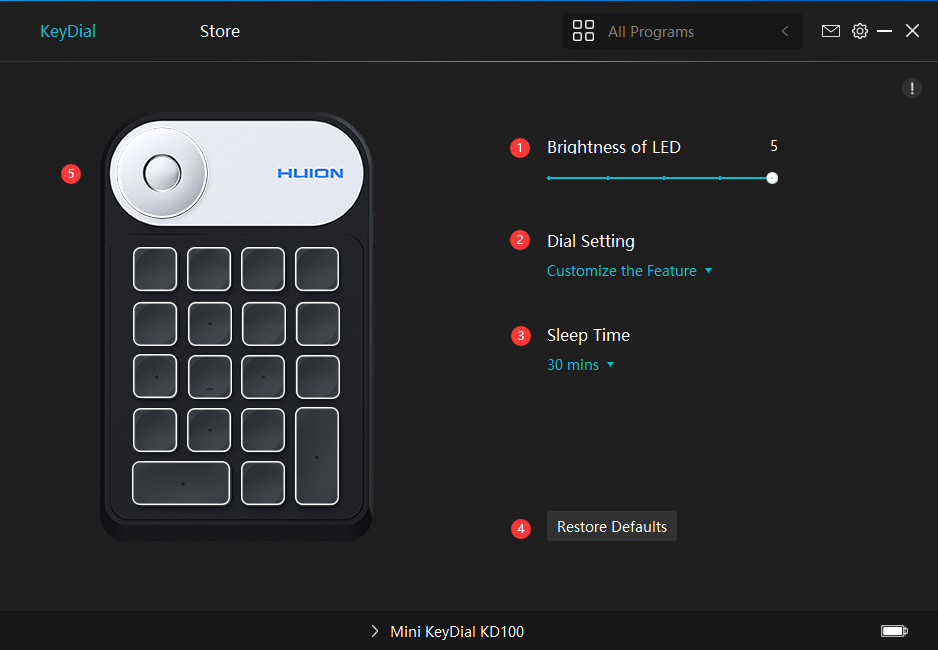 1. Brightness of LED
Click to adjust the brightness of the LED light from level 1 to level 5, among which level 1 represents the darkest and level 5 represents the brightest.
2. Dail Function Settingigital
You can select Customize mode, Radial mode, or Off mode under the Features of Dial. In Customize mode, you can customize the features of the Dial.
3. Sleep Time
By default, the device will turn into sleep mode in 30 minutes when you are not using, but you can also set the sleep time to 1h, 1.5h or 2h according to your usage habits.


4. Restore Default
Click to restore all the default settings. Including LED light brightness, sleep time, Keys function setting, Dial function setting, interface color and so on.


5. Keys Function Setting
You can customize the functions of these buttons according to your own habit.